✨ Rilakkuma Head Amigurumi Crochet Pattern ✨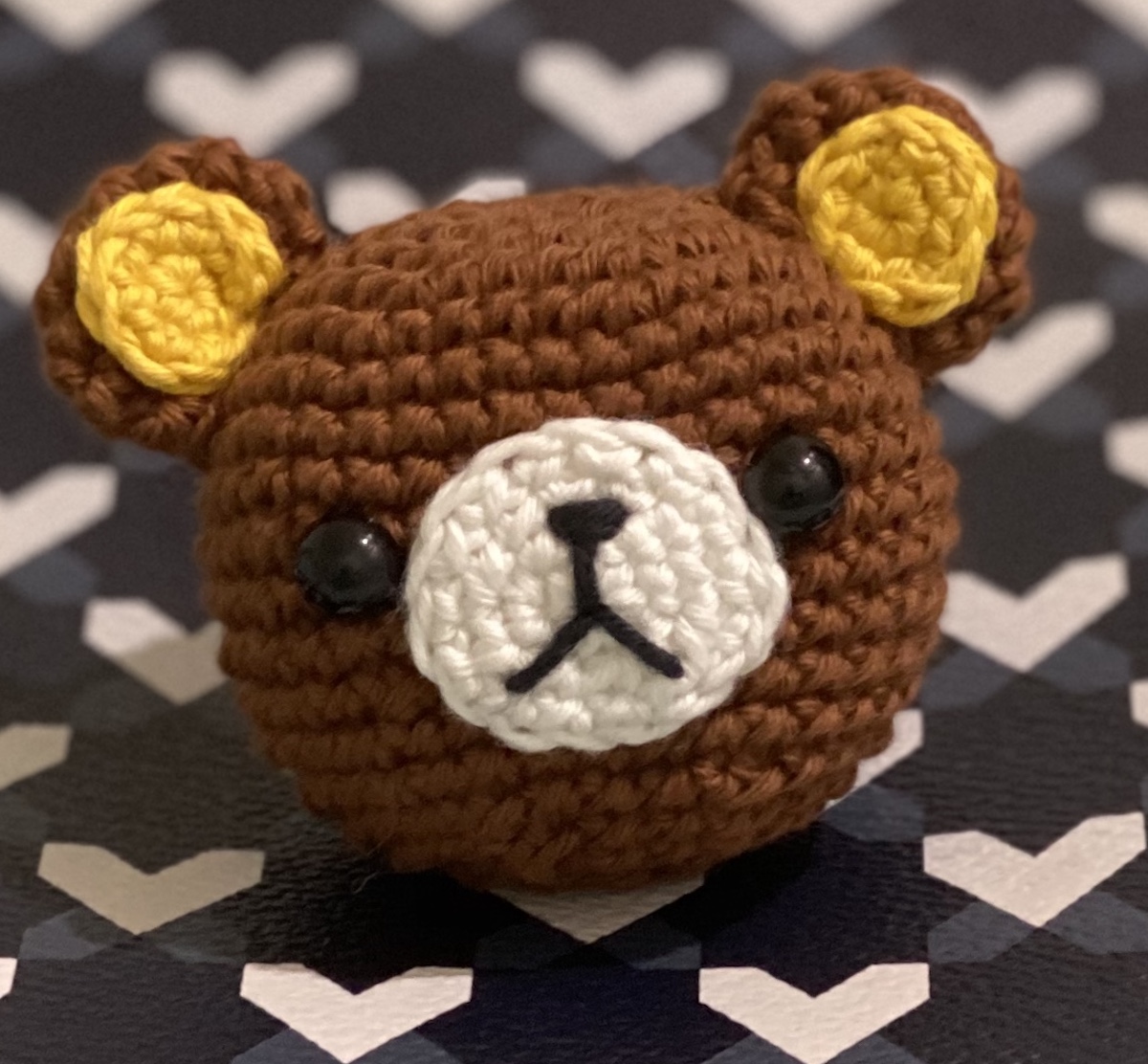 Difficulty Level ★ ★ ★
Hi peeps!
This is a pattern for Rilakkuma head only. Will be working on the body pattern soon if people are asking for it ;)
I have planned to make a video tutorial for this pattern but due to limited storage space, I can only manage to record the head part and the joining parts 😢
The final result is around hand palm size (4x6 cm). The gauge used is 13 single crochet in row with length of 5 cm. Total yardage is around 3,6 meters.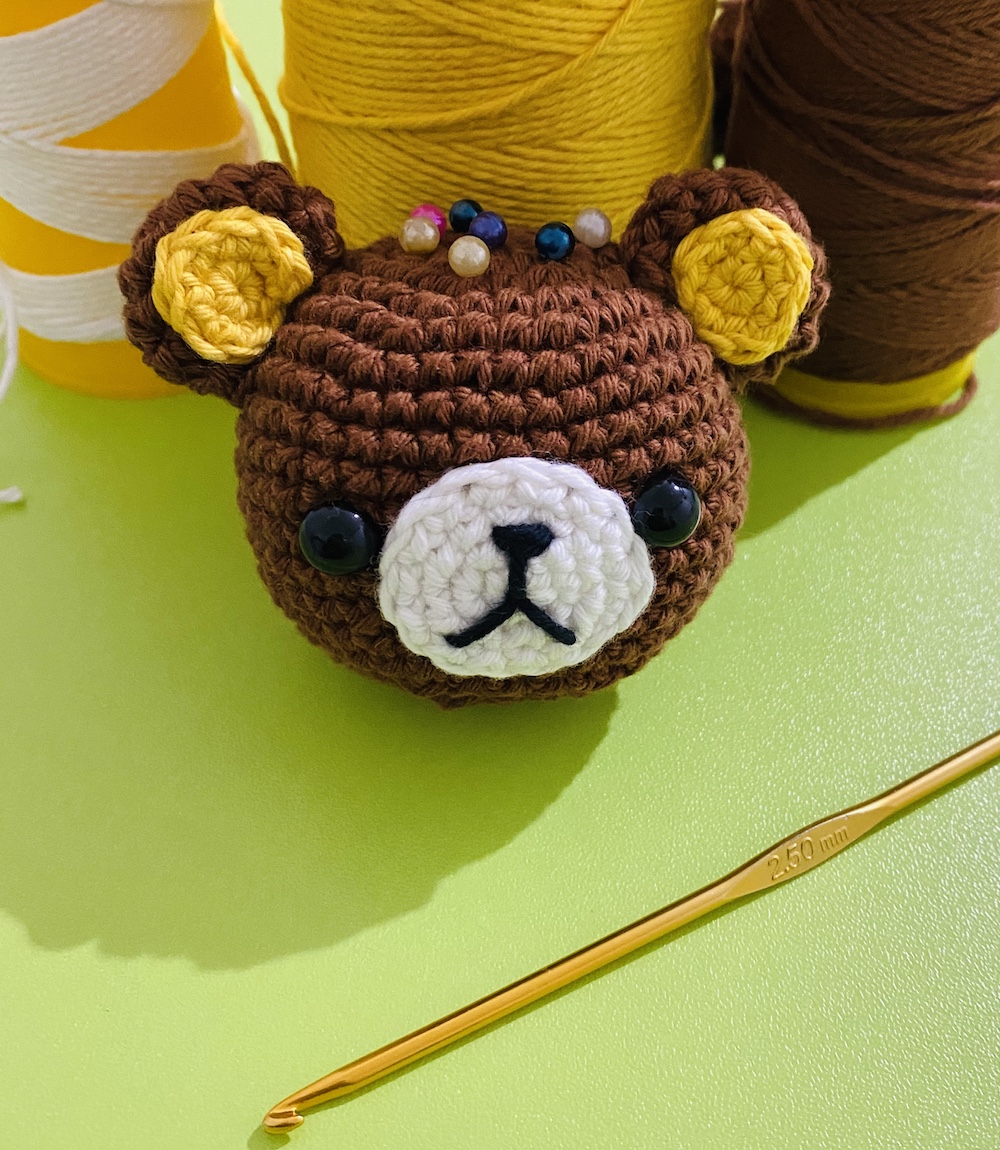 I'm using crochet hook size 2,5 mm.
The materials we need are
2 safety eyes size 8 mm (Or you can use yarn / felt fabric)
Light polyester wool for stuffing the doll
Light or medium worsted yarn with color of yellow, brown, black and white
Techniques that you need to know
Magic ring
Single crochet (Sc)
Increase (Inc)
Invisible Decrease / Decrease (Dec)
Slip stitch (Sl st)
Notes
It's recommended to use invisible decrease techniques to reduce the gap between stitch, it is like decrease but using only front loop of a stitch.
I'm using invisible decrease (decreasing using the front loop only), it is prettier because the gap is smaller rather than decreasing normally.
When the indication is grouped like this (Sc, Inc) * 6, it means to do a Single Crochet, then Increase in that order for 6 times.
You can click each part label to show or hide the pattern table.
---
Lets' start ~ 🎉
---
Joining Parts
I would recommend to start by placing the mouth part first with pin around Round 5 - 10. Then place the eye next to it.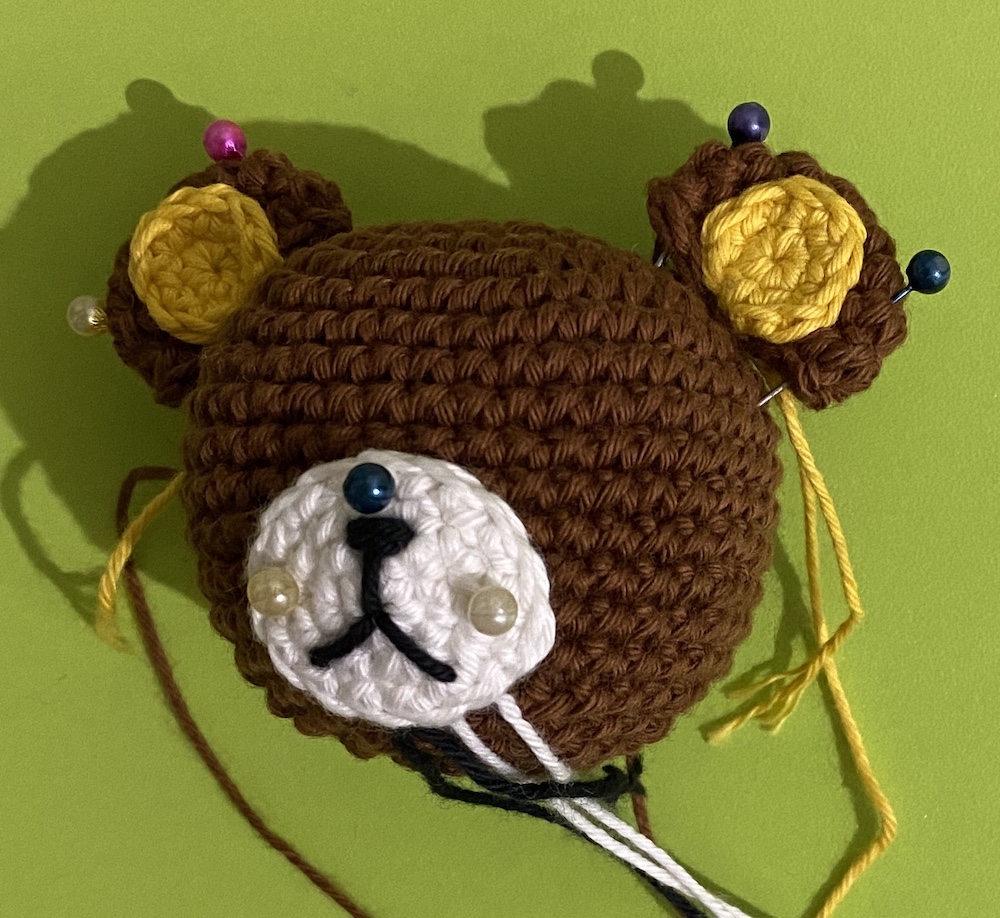 Position the ears around Round 12 - 16.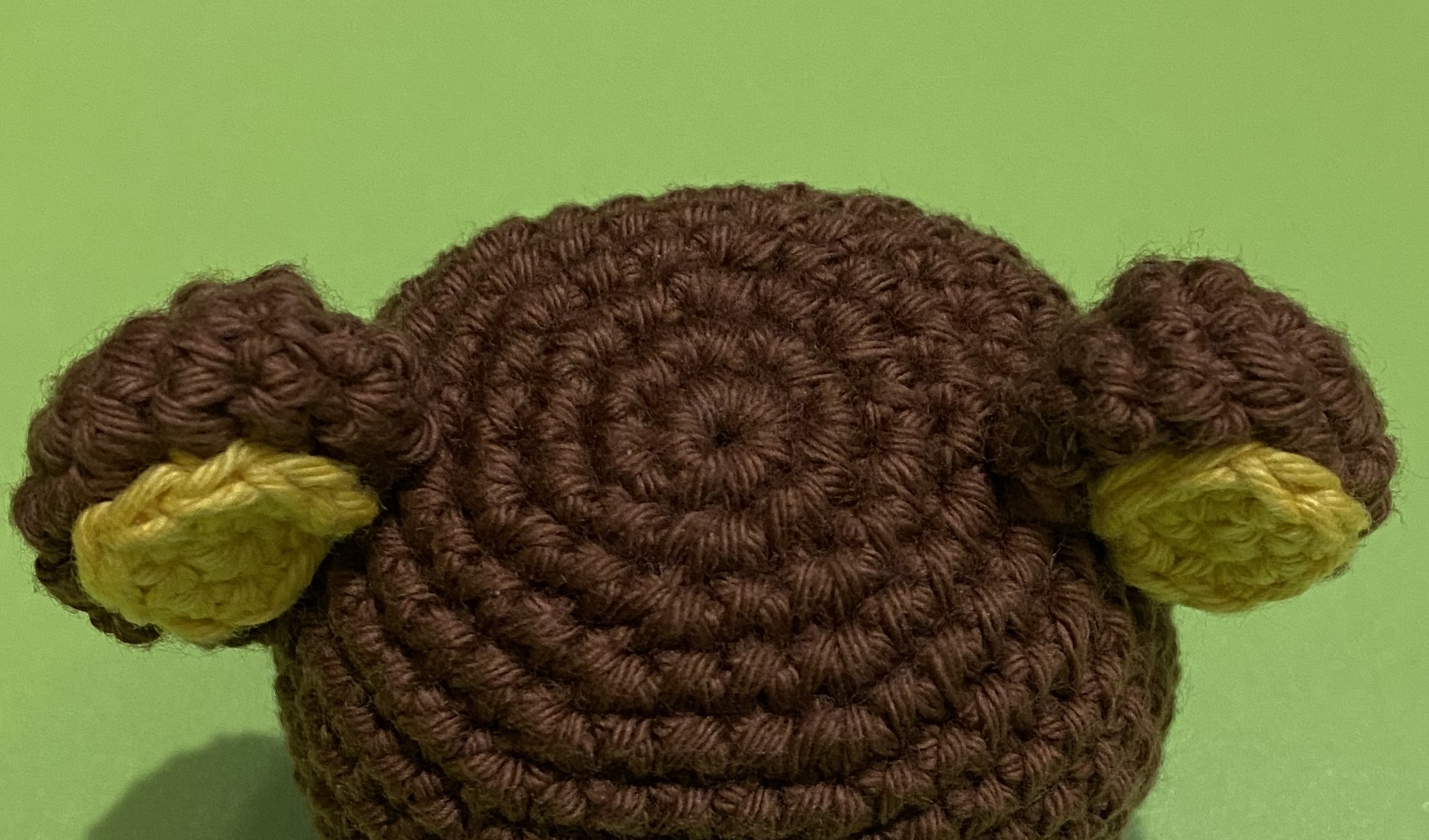 Sew everything and you are done.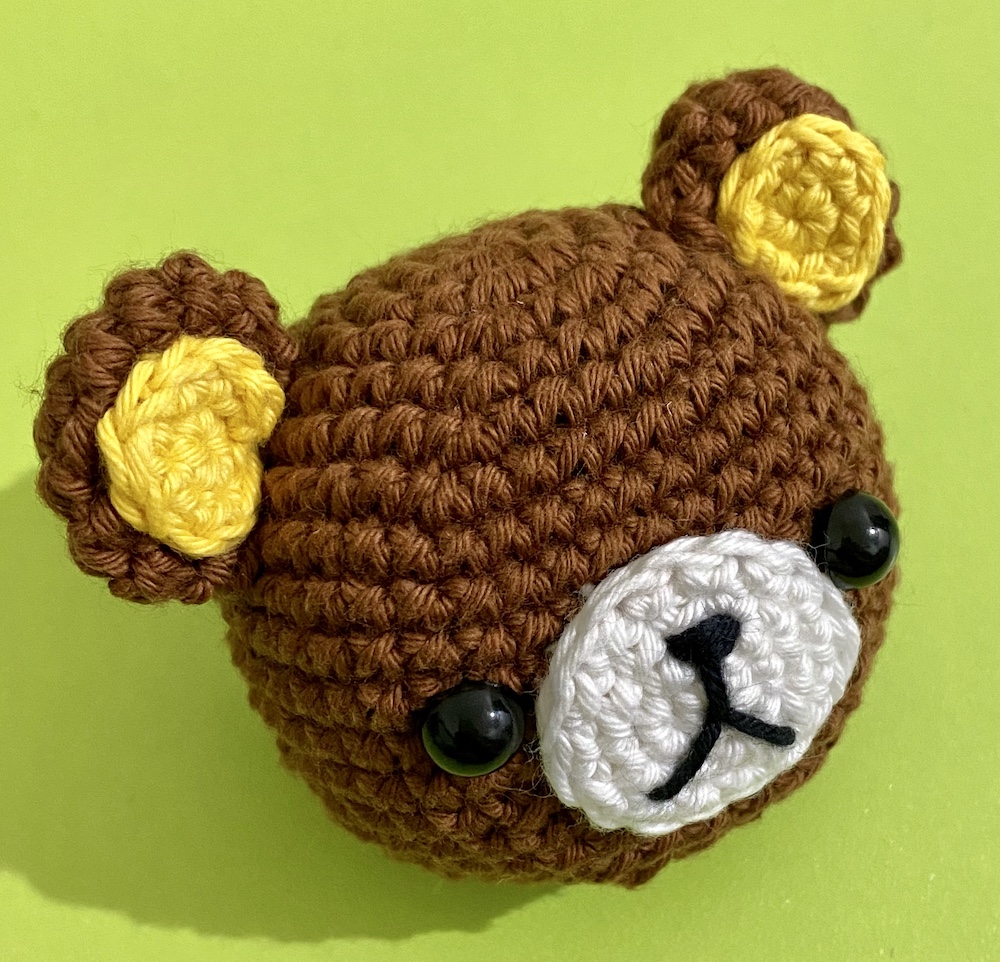 If you prefer to download the written pattern, you can find it in my Ravelry page, it's FREE.
Enjoy and thankyou 🎉
Published at 2020/08/01.