Mr Bean's Teddy Bear 🧸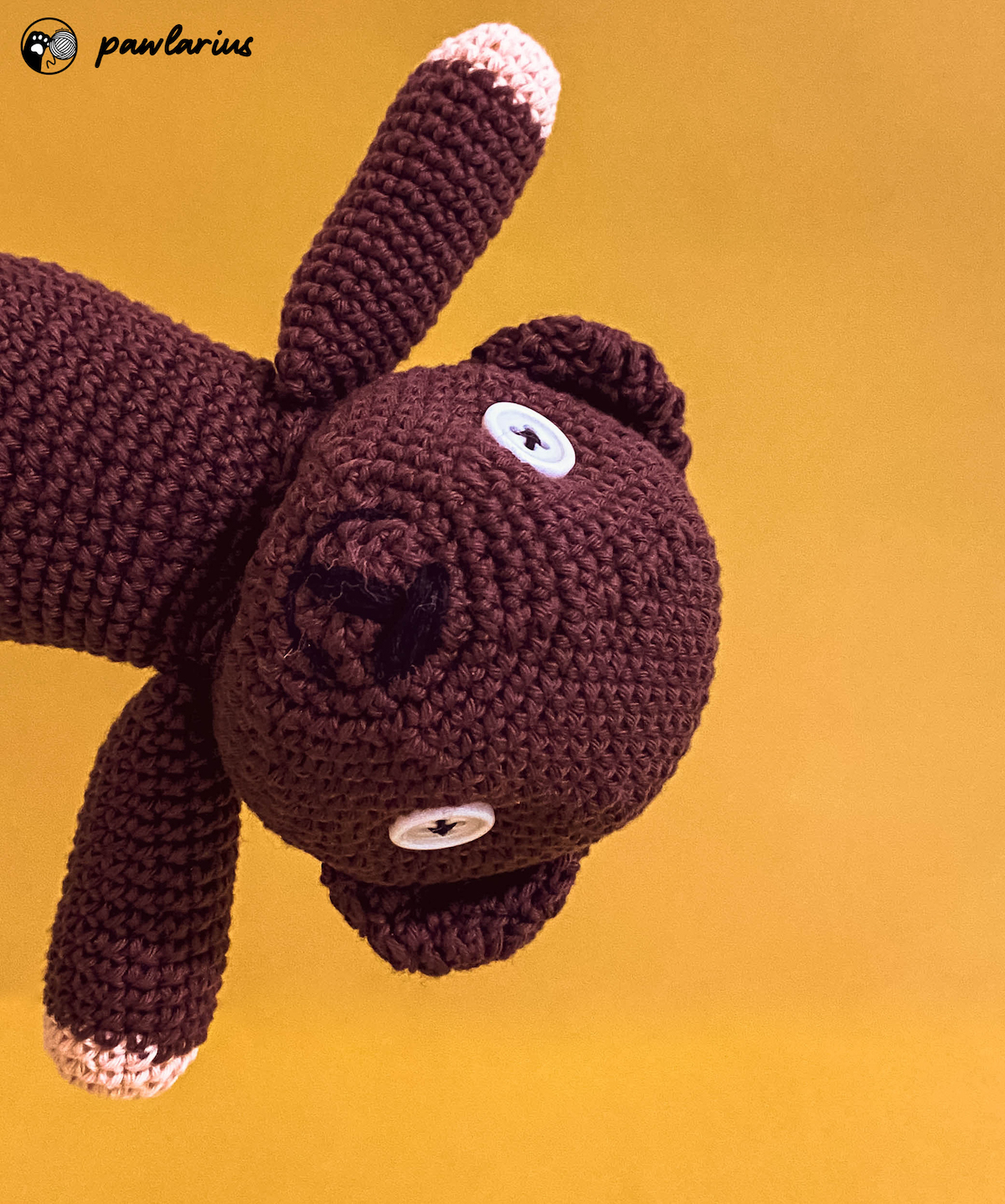 Difficulty Level ★ ★ ★
This is a pattern of teddy bear inspired from Mr Bean's Teddy Bear movie version. In my opinion, this pattern itself is fairly simple, but the sewing process is a bit tricky.
The final result is around 11x25 cm. The gauge used is 13 single crochet in row with length of 5 cm. Total yardage is around 3-3,5 meters.
I'm using crochet hook size 3 mm.
The materials we need are
Use eye pattern provide below or use 2 white round buttons for the doll's eye with a diameter of 0.5 cm
Light polyester wool for stuffing the doll
Light or medium worsted yarn with colour of brown and cream
Tapestry yarn with black colour to sew the mouth and nose
Techniques that you need to know
Magic ring
Single crochet (Sc)
Increase (Inc)
Invisible Decrease / Decrease (Dec)
Double Crochet (Dc)
Double Crochet Increase (Dc Inc)
Slip stitch (Sl st)
Joining Parts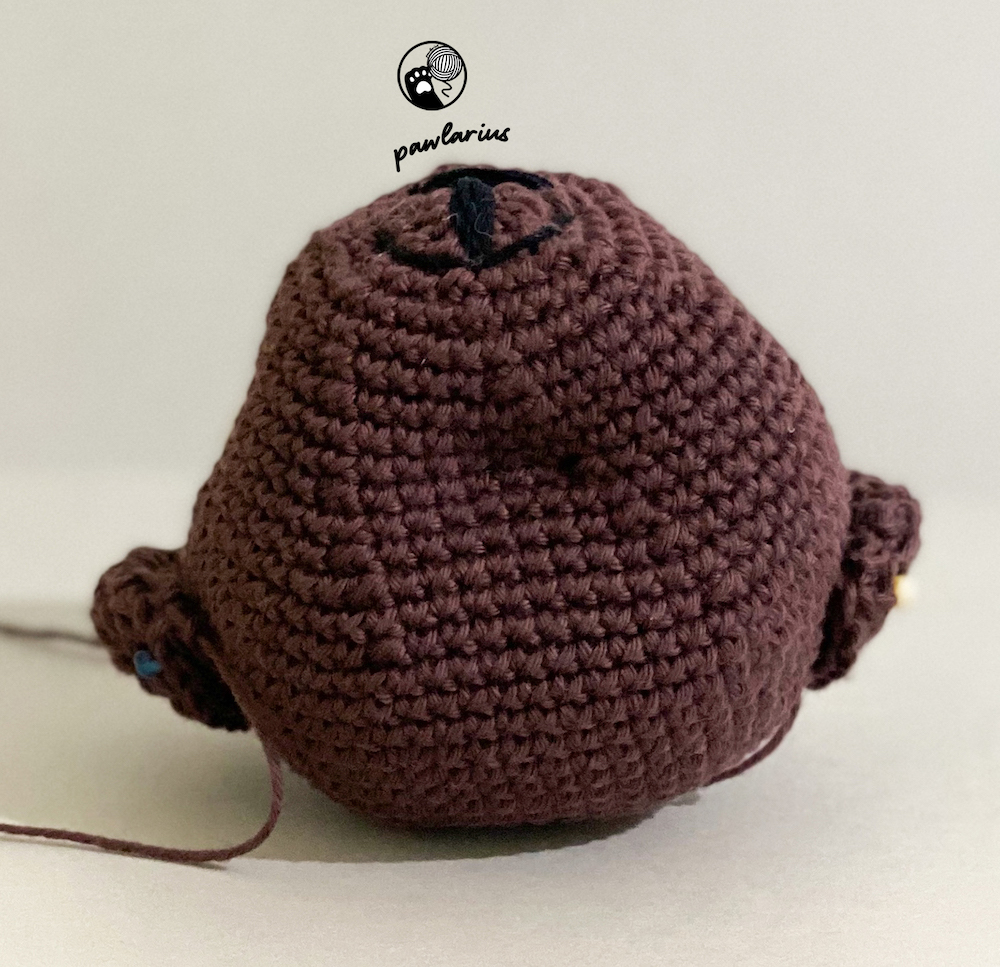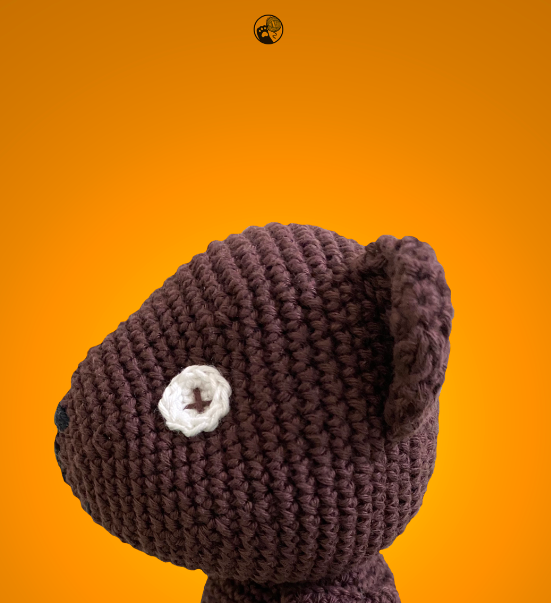 ⬆ Place eyes around Round 10 - 14. If you use crochet eyes, don't forget to sew together when shaping the head. Sew and pull tightly to the bottom of the head to shape the head.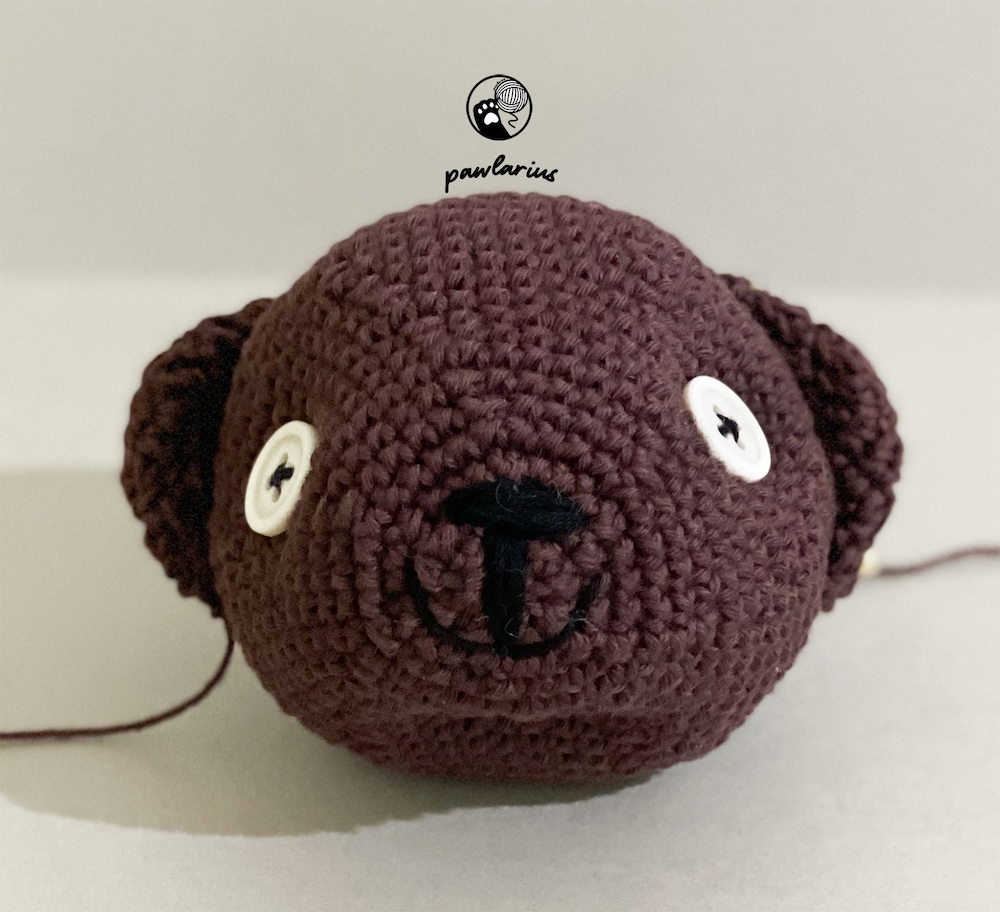 ⬆ Use black tapestry yarn to sew the nose and mouth.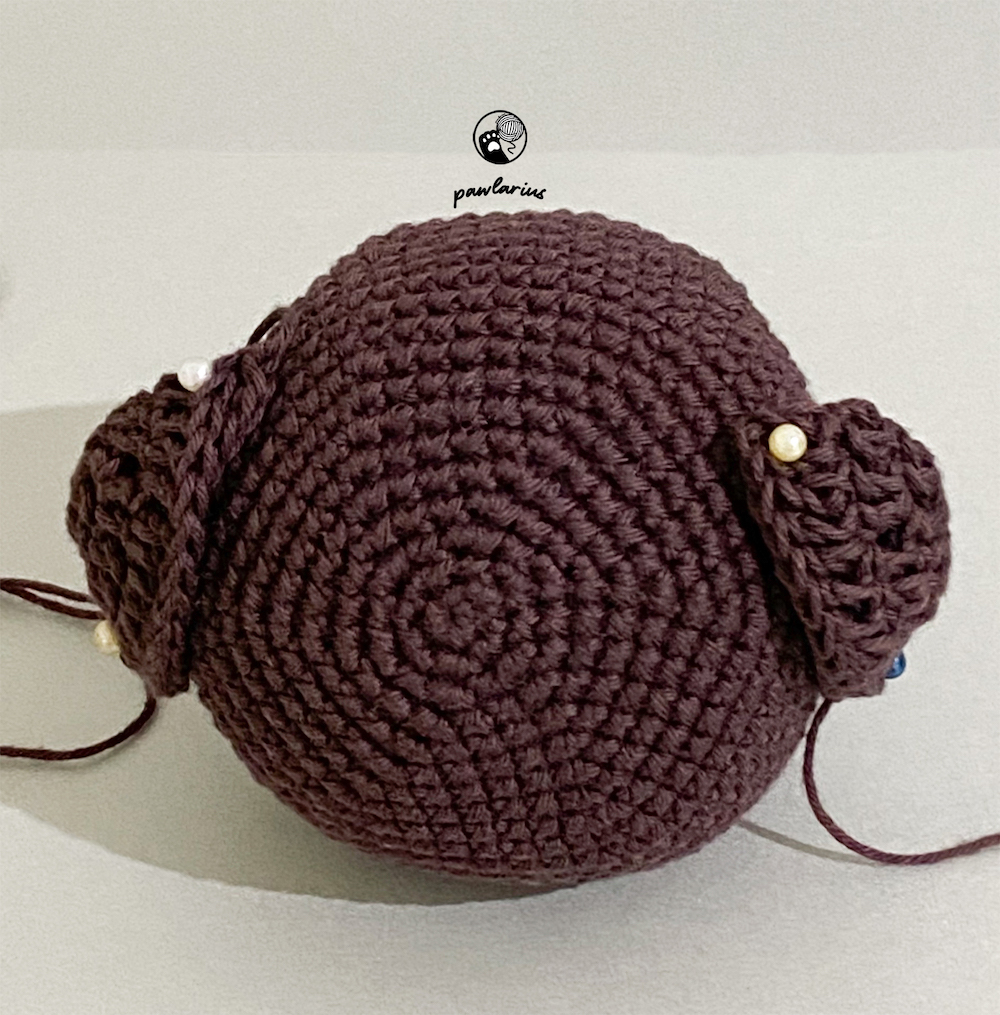 ⬆ Sew ears around Round 18.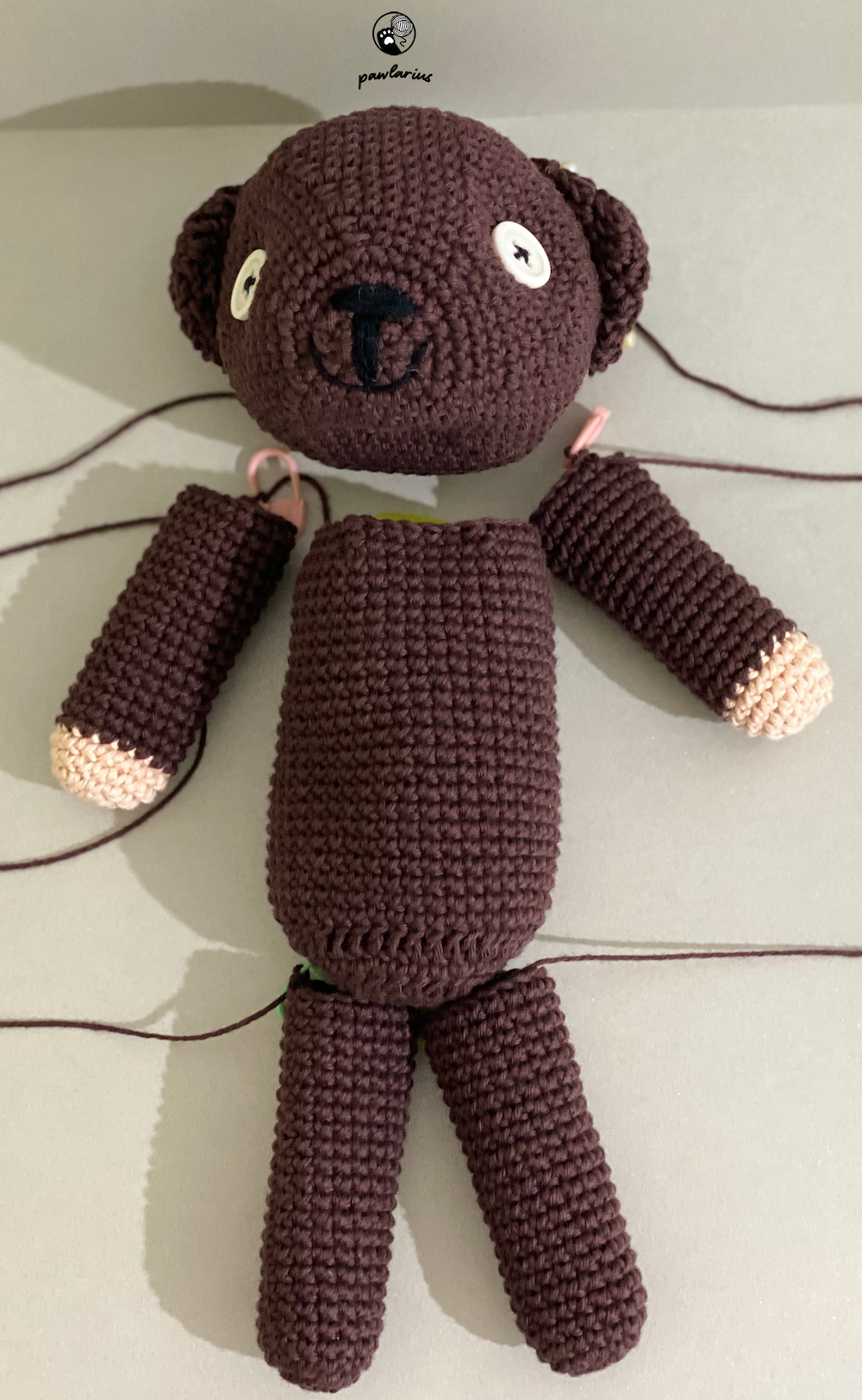 ⬆ Sew hands to the body at around Round 28, and sew the legs to the body as shown in the picture.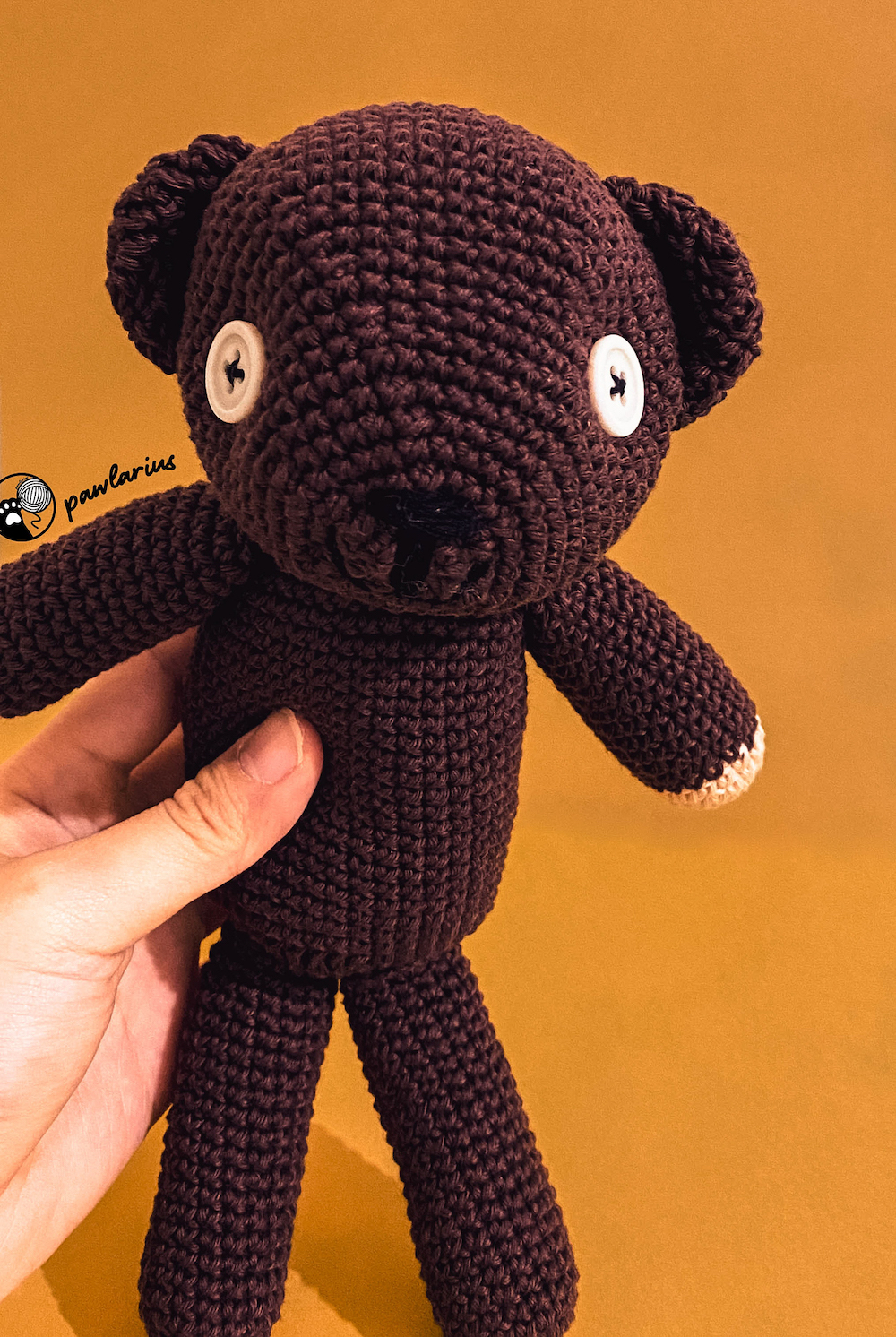 We are done here! Enjoy your cute Mr Bean Teddy Bear handmade doll ❤️
Special thanks to
Published at 2020/08/13.