Blue Ham Ham Space Hamster Quartet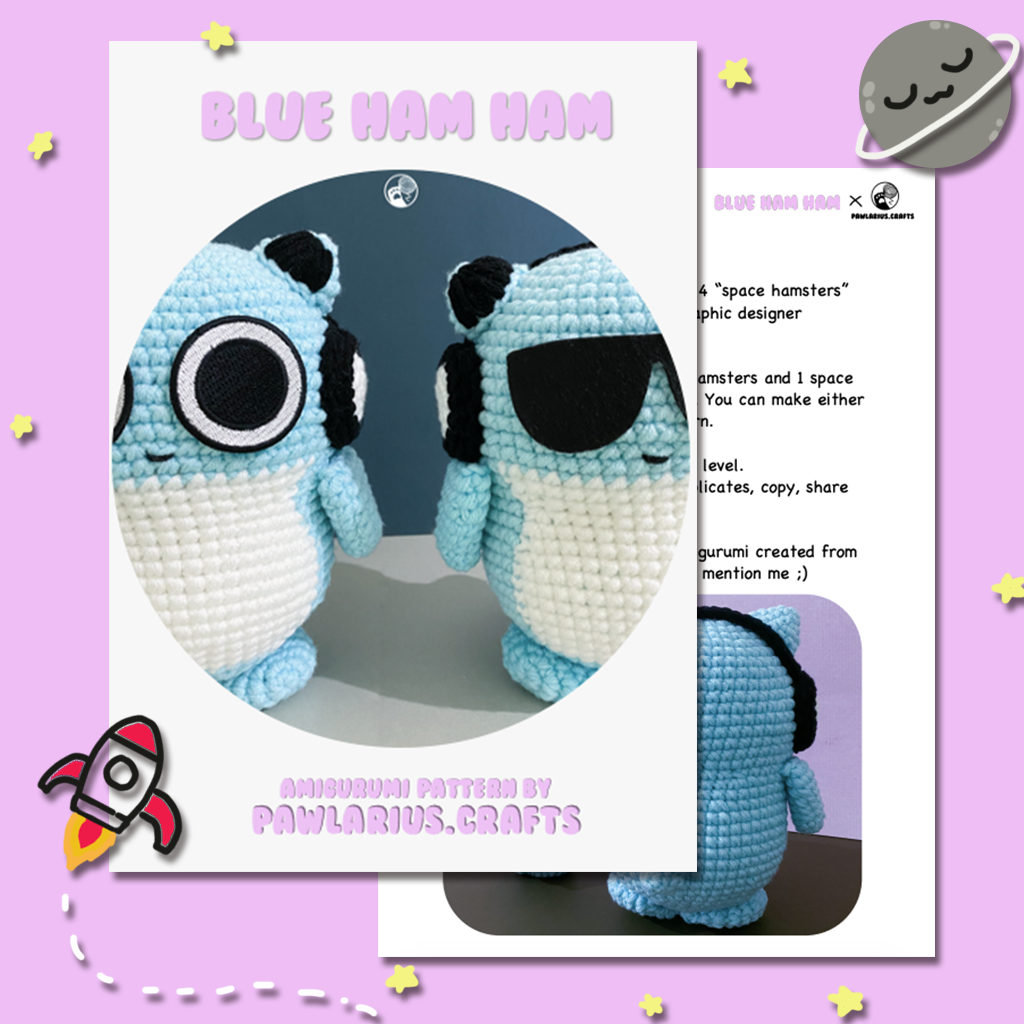 Difficulty Level  
Description
Blue Ham Ham is a cute team of space hamsters quartet with various instruments from Japan. Let's make your own space hamsters~
The result size is about 16cm x 12cm.
Tools & Materials
Crochet hook size 3.5mm
Cotton yarn (White, Black & Light Blue color)
Black Fabric Felt (For sunglasses)
If you to use eye, can: cut white & black fabric felt or order a custom machine embroidery with file provided in the pattern.
Techniques
Magic ring
Single crochet (sc)
Increase (inc)
Invisible Decrease / Decrease (dec)
Slip stitch (sl st)
Know the differences in back loop and front loop
For those of you who are looking to download the file for Blue Ham Ham's eye only can click here.
Last updated at 2021/06/13